Meet David L. Friedrich, MD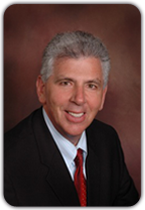 Dr. David L. Friedrich is a board-certified ophthalmologist who has been practicing since 1983. After having received both his undergraduate and medical degrees from the State University of New York, he went on to post graduate training in Buffalo, New York. Dr. Friedrich's residency training included one year of general surgery at Buffalo General Hospital and three years of ophthalmology at Erie County Medical Center, both affiliates of the State University of New York at Buffalo. Certification by the American Board of Ophthalmology was earned the following year.
Moving to Los Angeles, he underwent additional training in cataract and refractive surgery by the small incision cataract and intraocular lens innovator, Mary C. Michelis, M.D. The following year he began informal training in eyelid surgery with the internationally renowned founder and director of the U.C.L.A. oculoplastic surgery department, Henry I. Baylis, M.D. Dr. Friedrich remained in private practice in the Los Angeles area until 1997. At that time he and his wife, seeking a better place to raise their growing family, relocated to Chattanooga where he became the first surgeon in the area to offer the no-needle, no-patch, no-stitch, small incision cataract surgery.
Today, Dr. Friedrich continues to lead in the field of cataract surgery. He offers bifocal intraocular lenses that allow people to read and drive without glasses. His advanced eyelid surgery includes lower lid procedures that require no skin incisions. His treatment of glaucoma and most general ophthalmological conditions utilize state-of-the-art, high-tech equipment to diagnose and treat most conditions. Dr. Friedrich currently practices at Friedrich Eye Associates, PLLC.